Build in Public
If you're anything like me, nothing holds you quite as accountable as taking other people's money.
An amazing response to the Design Fundamentals product from yesterday's email inspired me to take it a step further and build it all in public.
Today is day 1 of 7, here's what happened:
1 — Sketch out curriculum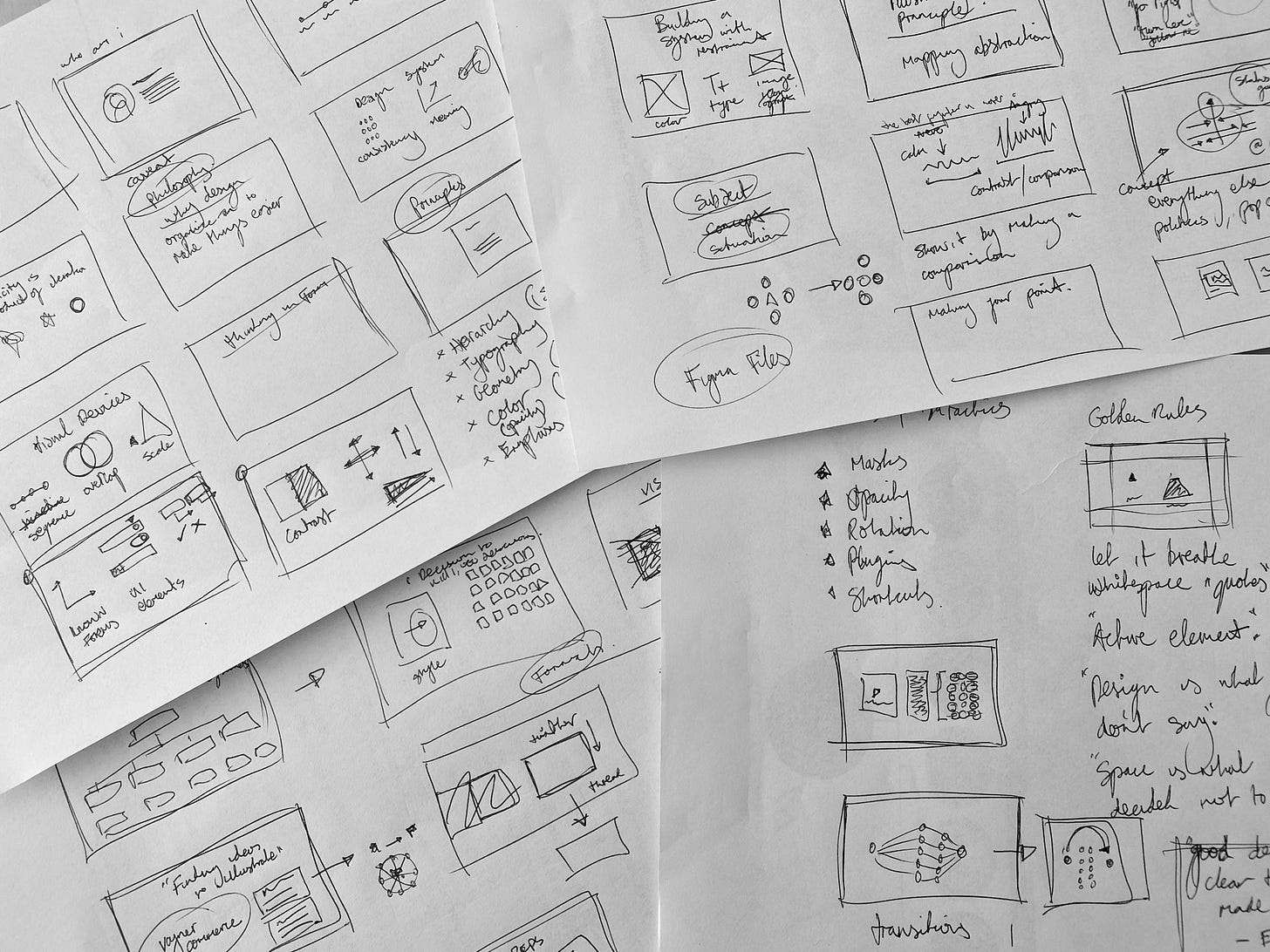 2 — Start digitizing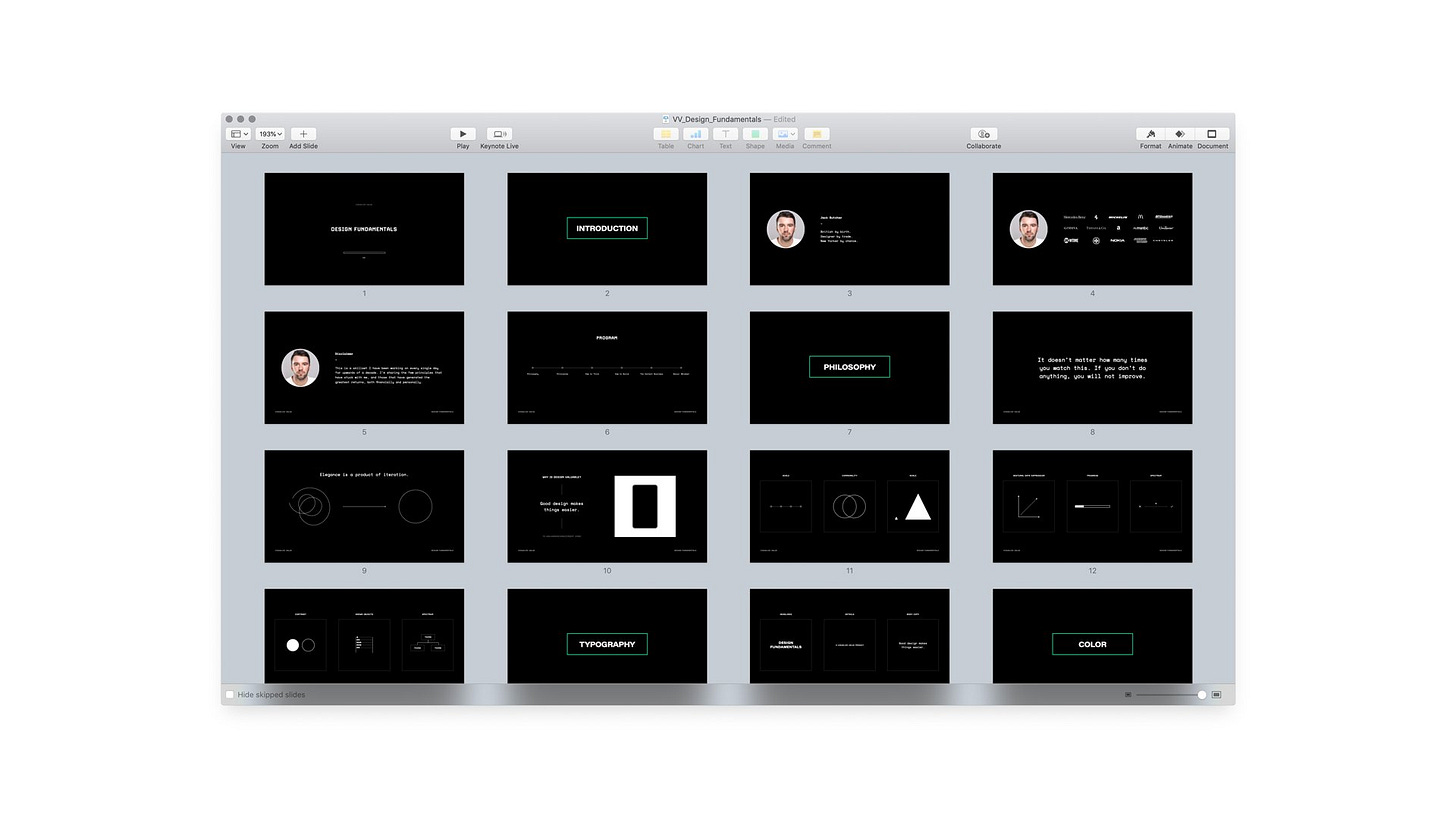 3 — Add video placeholders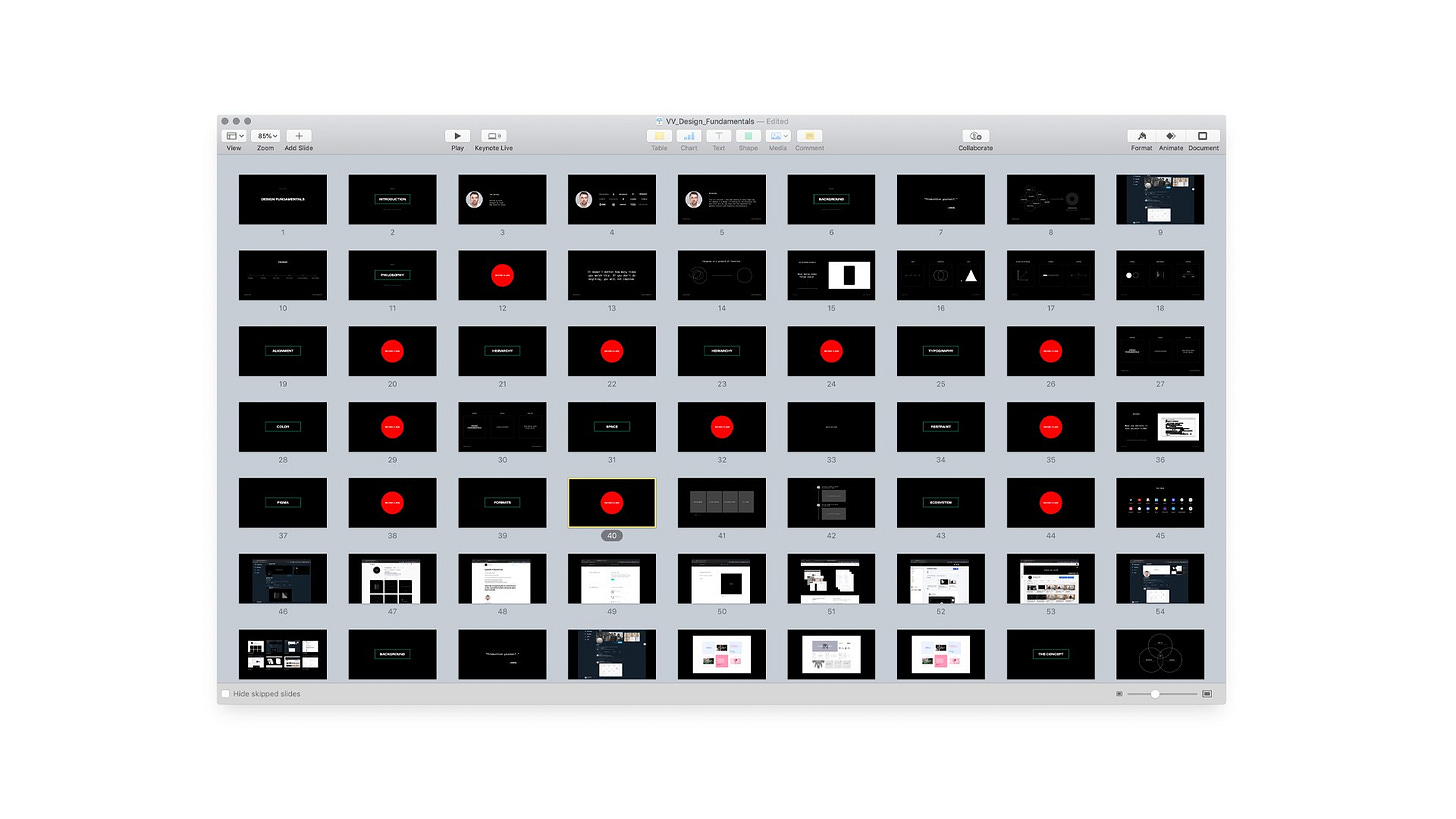 Tomorrow I'll be throwing down some video lessons and hopping on the phone with a customer to get feedback on the initial outline.
I'll be posting these updates to this thread on Twitter, and you can add your name to the preorder list here.
---

To accountability,
Jack Butcher