Launch a Product in 11 Hours
Hello my friends, you're in for a bit of a different email today.
Sharing a case study of a product launch that came about through a couple of tweets:
1. Observe opportunity for product:
2. Measure demand for product:
3. Build a way to capture demand for product (gumroad.com):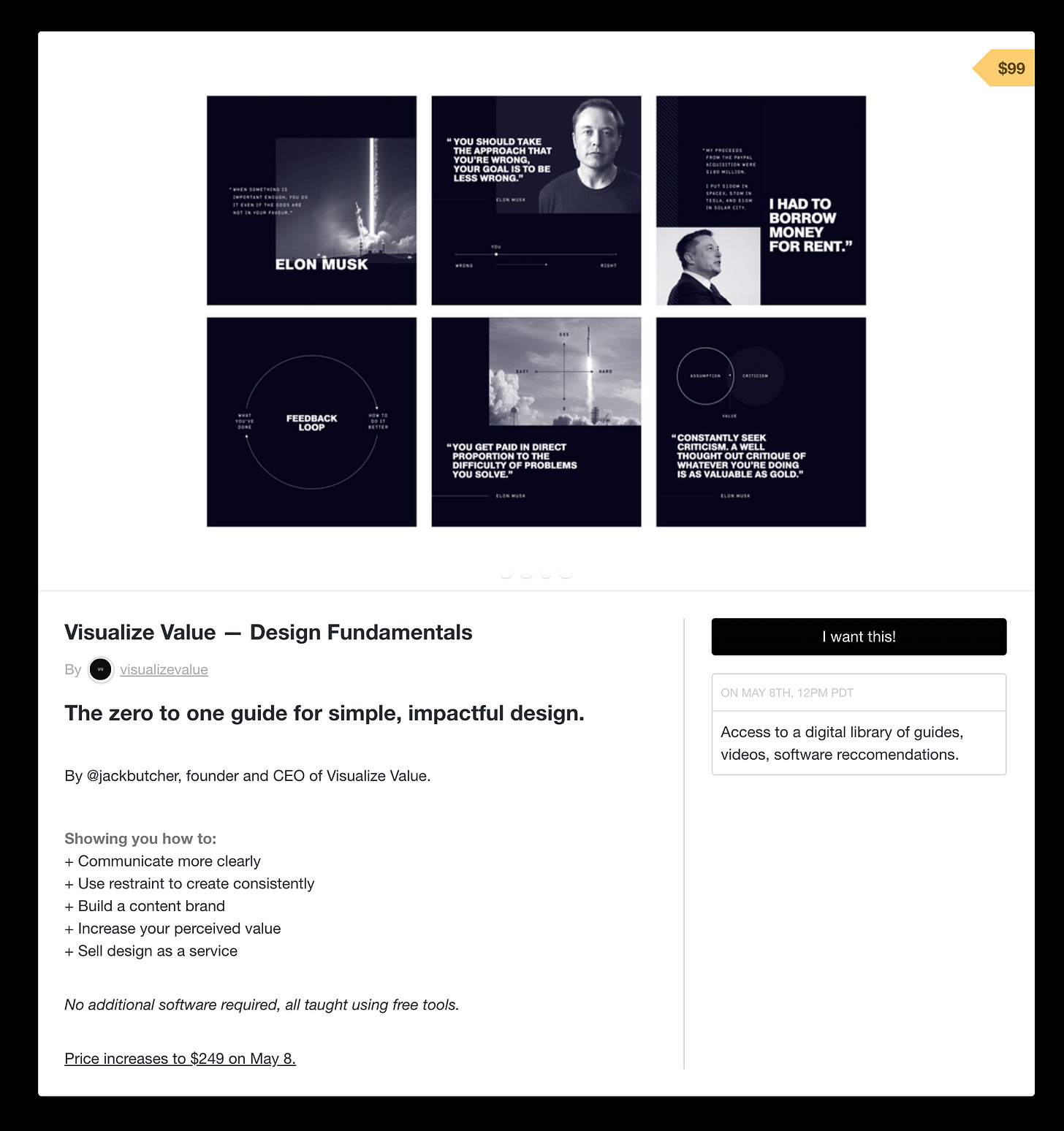 4. Profit


5. Deliver great product (on May 8)
The product link is here if you're like to preorder it.
---

To capturing demand,
Jack Butcher