Why I gave away $70,000
If you read my last email, you'll see an offer I made to give away some free product.
Why?
I am genuinely appreciative of your attention.

I believe in the law of reciprocity.
That said, to quote the late, great W. Edwards Deming:
"In god we trust, all others bring data."
So here it is: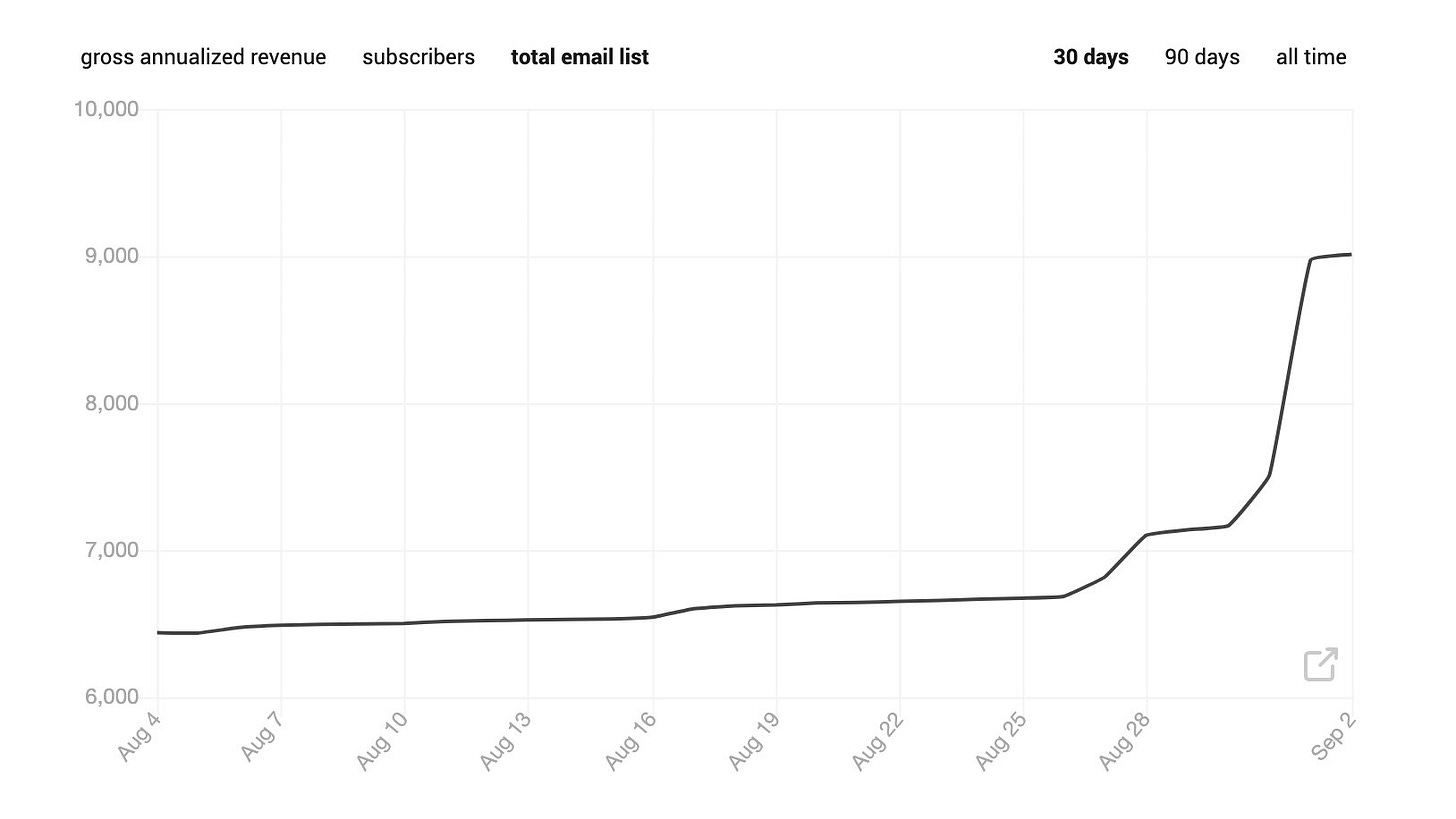 Roughly 2,000 new signups in exchange for $70,000 of free product.
Around $35 per subscriber (if I had to pay for the product I was giving away)
$0 per subscriber if you factor in the ability to leverage the internet to distribute digital product.
Thank you again for your precious time, and welcome to all new readers, I appreciate you.
Jack Butcher
---
Interested in learning more about the Build Once, Sell Twice playbook?
See what recent graduate Kyle has to say about it.